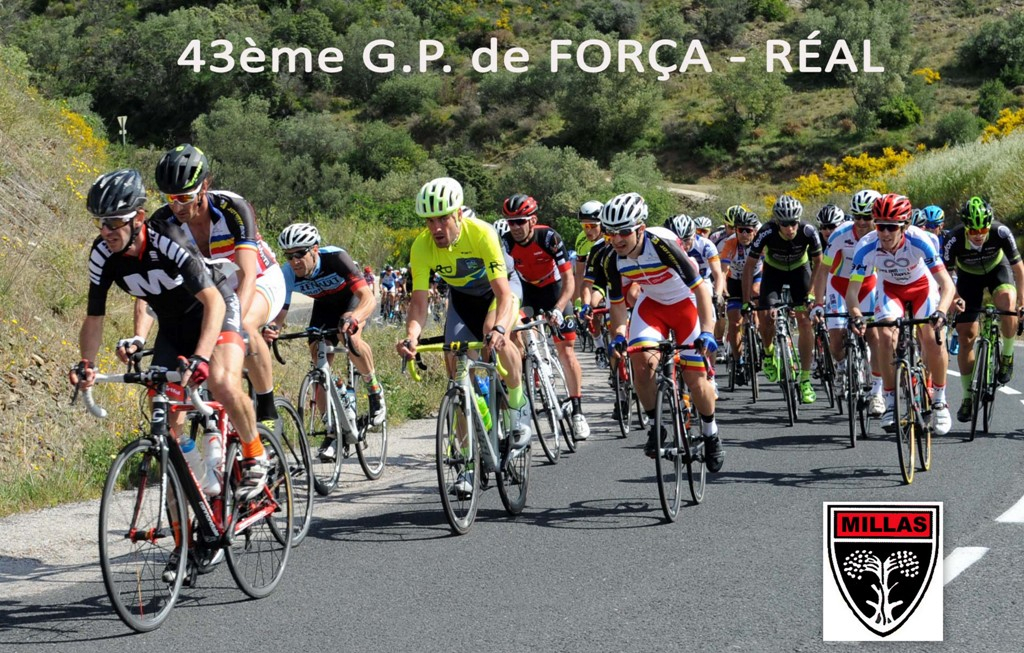 Grand Prix De Força-Real
17/04/2017
__Nombre de classés :
101
02/04/2018
__Nombre de classés :
108
22/04/2019
__Nombre de classés :
110
A few words from the organizer
What a long way we have come since 1977, when Alfredo Cornelli was the first to win the G.P. de Força-Réal prize. It was then that the French fought against the Catalans of the South, which was very popular with the public. Today, the Catalans have 21 victories, compared with 18 for the French, 2 for the Andorrans and 1 for the English. The 2021 edition starts as always from Millas and ends in the hermitage of Força-Réal, where the finish is judged at the entrance of the car park. From Millas, the race quickly begins the ascent of the col de la Bataille, continues towards Bélesta and its pass, before plunging down to the Agly dam. Then Caramany and Ansignan and its Roman aqueduct pass by. There, the race continues through Pézilla de Conflent and climbs the Col des Auzines (603 m). From there, the end of the race begins. It passes through Trevillach, Montalba le Château, Bélesta and finishes with the four kilometres of the ascent of Força-Réal. Força-Réal has to be earned.

Open to all FSGT, FFC, UFOLEP, Triathlon, FFCT licence holders aged 17 and over + no licence holders with a medical certificate dated from 01.11.2020.

Fictitious departure from the Millas Permanence (under the plane trees) at 1.40 pm. Real start in front of the church of Millas at 2pm. Arrival in Força-Real.

Entry fee: 12 € / runner
How do I register?
Plus d'informations chez